The spring campaign begins in one month and the 40 Days headquarters has urged us to stand vigil at least 12 hours a day. Many campaigns are doing 24 hours,  even in cities with snow and freezing temperatures! Surely in our beautiful climate we can cover 8 hours a day. 
We have seen some positive changes at our Seaside mill especially some very slow surgical abortion Fridays.  Let's make this our LAST campaign.  With God's help, we can shut this abortion mill down so that mothers and fathers have real options.  
Please prayerfully consider how you can contribute to this upcoming campaign –

Feb. 14 to March 25.

   
We need to recruit more churches and more prayer warriors. If you have ideas how to do this,  please let me know.  
Thank you and God bless, Liz 
***********************
45th President of the United States Donald J. Trump Addressed 45th Annual March for Life Live from the White House via Satellite on January 19th, 2018 (NCA/EWTN)
Click Below to Watch President Trump's Address to March for Life Today, 1/19/2018
Pictures From Walk For Life-San Francisco 2018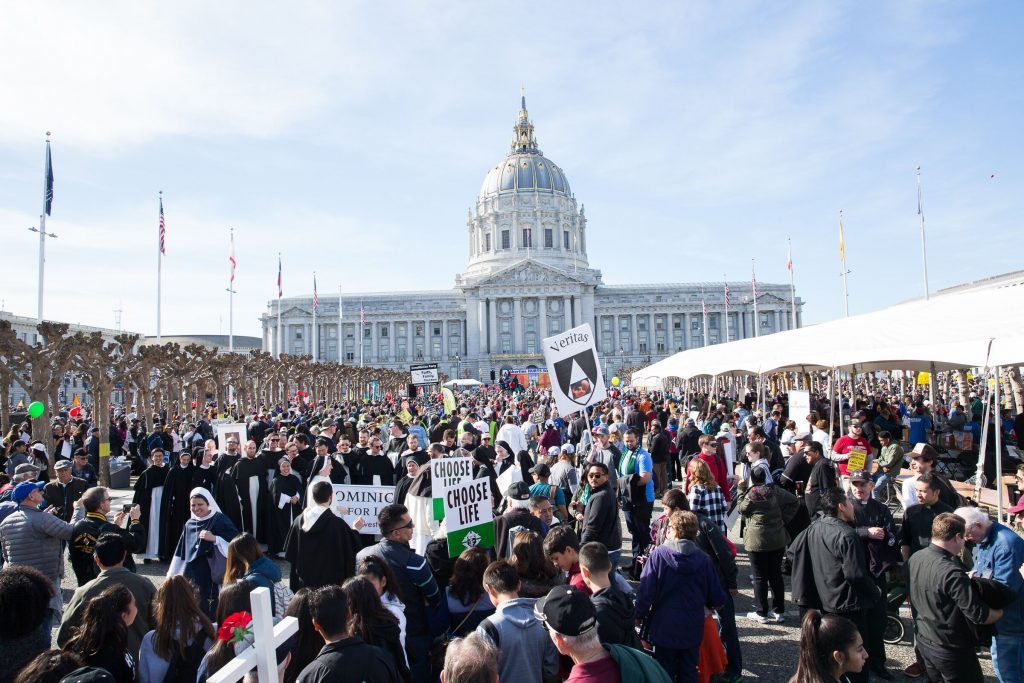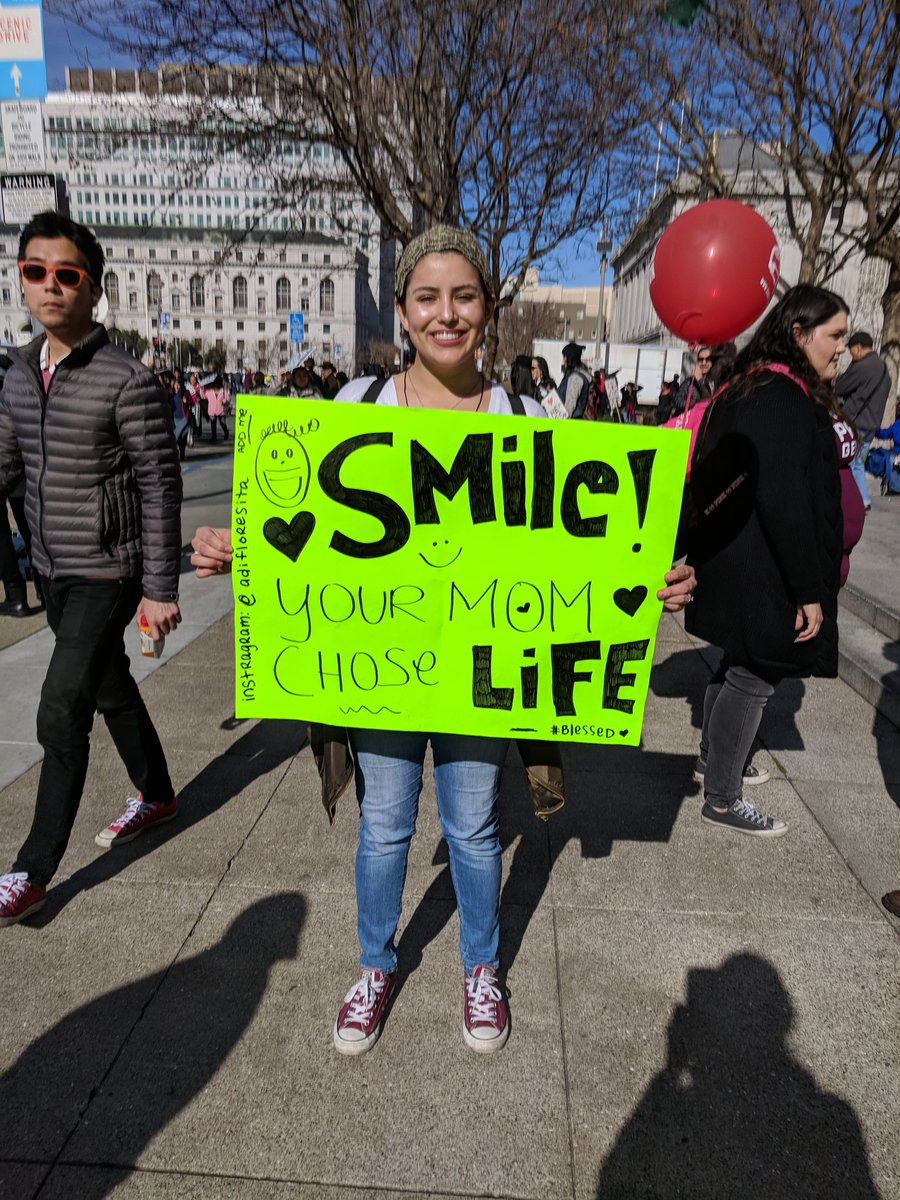 Saturday, January 27th, 2018
********************
---
Ben Shapiro Provides Template On How To Defend Life!
When speaking at UC Berkeley recently, Ben Shapiro was question by a pro-choice student on how Ben could defend his Pro-Choice positions.  The conversation went like this:
Shapiro:  "Any time you draw any line other than the inception of the child, you end up drawing a false line that can also be applied to adults, so either human life has intrinsic value or it doesn't."

Shapiro queried whether they could agree on the premise the adult life has intrinsic value.  The student stated that he believed IF sentience is present, "the ability to perceive or feel things", then the person has moral value rather than just being a human without moral value.

Shapiro responded, "OK, so when you're asleep, can I stab you?" Ostensibly when you are asleep, you cannot perceive or feel things.  The student said no.

Shapiro went on, "OK, if you are in a coma from which you may awake, can I stab you?"  The student was not sure but stated, "But that's still potential sentience!"
Shapiro added,  "Do you know what else has potential sentience? Being a fetus,"
It is sad that human beings, especially those in the "civilized west", wantonly engage in infanticide that is also genocide when applied to the high incidence of abortion among Blacks and Latino communities.  Politicians will protect the lives of our most innocent and vulnerable, only God can rid humanity of this lunacy!